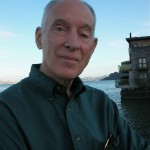 In doing research for the Mexican Immigration video, I Googled across this video viewpoint by Paul Rodriguez on the topic. The explanatory text comes from the YouTube link.
New America Foundation, December, 2007 — CA Event: Mexican Immigration and the Future of Race in America
In the recently published, Mongrels, Bastards, Orphans, and Vagabonds, Gregory Rodriguez takes an in-depth look at the largest immigrant group in American history. Rodriguez examines the complexities of the heritage and the racial and cultural synthesis–mestizaje–that has defined the Mexican people since the Spanish conquest in the sixteenth century. Vis-a-vis the present era of Mexican American confidence, Rodriguez argues that the rapidly expanding Mexican American integration in to the mainstream is changing not only how Americans think about race but how we envision our nation.
Gregory Rodriguez is an Irvine Senior Fellow and Director of the California Fellows Program at the New America Foundation. Rodriguez has written widely on issues of national identity, social cohesion, assimilation, race relations, religion, immigration, ethnicity, demographics, and social and political trends in such leading publications as The New York Times, The Wall Street Journal, The Economist, The Washington Post, and the Los Angeles Times, where he is an op-ed columnist.
I hope you enjoy the watching … and the pondering. It seemed to fit very well with the video I just posted Mexican Immigration Through New Mexico And The Southwest. Please feel free to leave your comments; I'd love to know who's out there listening/reading/watching.